Creating Leadership Development Programs Certificate (Live Online)
開發具有影響力的主管培育計畫,培育企業未來的明日之星。
促進領導力發展計畫與組織的文化、目標、願景和使命保持一致,再將最佳實務,納入領導力需求評估和實施,並從領導力發展計畫中確認高潛力的候選人。

ATD原版證書課程,全程英文授課,無中文翻譯!
As you earn your leadership certificate you can access ATD's exclusive model for creating transformative leadership development programs. You'll be introduced to a unique process for demonstrating the business value of your leadership development programs.
Equipped with the resources you need to drive maximum results, use data from your organization to apply what you learn immediately to your own leadership training. Evaluate leadership competencies and behaviors and their relation to your organizational and workforce needs. Analyze various assessment models that can support your leadership initiative. Learn to evaluate both your organization's program and off-the-shelf offerings.
Discover the components you need to design best-in-class leadership development.

Gain the latest information and trends on the state of leadership development and the opportunity to compare best practices against your organization.

Access a toolkit of more than 100 activities to use beyond the classroom. Explore ideas to engage leaders within your organization and dozens of comprehensive, ready-to-use tools.
l Use the ATD leadership development model to create a leadership development program.
l Ensure alignment of a leadership development program to an organization's culture, vision, mission, and goals, as well as competencies, customers' requirements, and business needs.
l Select and implement appropriate learning methods.
l List content and competencies that must be included in a leadership development program.
l List observable behaviors that display a leader's ability to demonstrate the competencies.
l Discuss a hierarchy of competencies and content for entry, mid-level, and executives.
l Utilize process planning checklists and other job aids to create a leadership development program.
l Measure and link the value of a leadership development program to an organization's bottom line.
l Discern the advantages, disadvantages, and appropriate use of off-the-shelf leadership development programs.
l Implement questionnaires, assessment methods, and self-evaluation tools presented in the leadership development program.
l Incorporate best practices in leadership needs assessments, implementation, and when identifying high potential candidates for leadership programs.
11/5-11/23,每週三及六 下午2:00-4:00,總計6次,12小時
l Session 1: Saturday, Nov 5: 2:00 pm to 4:00 pm Taiwan time
l Session 2: Wednesday, Nov 9: 2:00 pm to 4:00 pm Taiwan time
l Session 3: Saturday, Nov 12: 2:00 pm to 4:00 pm Taiwan time
l Session 4: Wednesday, Nov 16: 2:00 pm to 4:00 pm Taiwan time
l Session 5: Saturday, Nov 19: 2:00 pm to 4:00 pm Taiwan time
l Session 6: Wednesday, Nov 23: 2:00 pm to 4:00 pm Taiwan time
l Topic 2 - Lay the Foundation
l Topic 3 - Envision the Future
l Topic 4 - Agree on and Articulate an Action Plan
l Topic 5 - Design the Developmental Elements
l Topic 6 - Sustain Progress
Participants should already have experience in designing learning and have a business need to understand the best practices in developing effective leadership programs. This is not a leadership course but a program that introduces participants to all of the necessary components of great leadership development programs.
ATD Education programs are designed primarily for learning professionals—trainers, instructional designers, and organizational development practitioners—but also greatly benefit anyone within an organization who is responsible for developing others, from managers to human resources specialists.
Roles: CTDO/CLO, Talent Development Director/Executive, HR/OD Professional, Instructional Designer, Talent Development Manager
原價 (10/1~10/25) NT$39,300
ATD亞太年會+建構領導力發展計畫 課程 (Now~9/30) NT$43,000 原價NT$48,400


| | |
| --- | --- |
| APC 亞太年會票卷乙張(優惠價Now~9/30) | 優惠價 NT$14,800 |
| 建構領導力發展計畫課程(優惠價Now~9/30) | 優惠價 NT$33,600 |
| APC 亞太年會票卷乙張+建構領導力發展計畫課程(Now~9/30) | 組合價 NT$43,000(現省 NT$5,400) |
美國售價US$1495(member), US$1745 (non-member)





---
Facilitator: Nader Bechini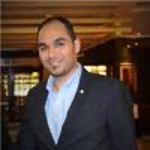 Nader Bechini is passionate about assisting people and organizations with improving and maximizing their performance and bottom-line results. His life mission is to support others with strengthening their abilities to inspire, influence, and create an impact. He is the co-founder of Growship and the director of ROI Institute in the MENA region. He is also global facilitator with the Association of Talent Development.
For more than 20 years, he led human performance improvement projects, programs, and initiatives in more than 30 countries in North and South America, Europe, Africa, Australia, and Asia. Nader has received several awards for his achievements. On two occasions, ROI Institute awarded him for having the best international implementation of the ROI Methodology. The Moroccan Society for Human Resource presented him an award for being the best African HR expert in 2019. His articles about learning and development have been translated into Korean, Russian, Chinese, French, Arabic, and Spanish.
Nader facilitates workshops, consults with organizations, and speaks at conferences worldwide. He has been interviewed by several radio and TV programs in Saudi Arabia, the Republic of Sudan, Tunisia, France, and Algeria. Nader holds a master's degree in marketing from University of Tunis El Manar in Tunisia.
What Our Participants Are Saying




Frances Perez
"This certificate program is excellent for those who already have implemented some type of Leadership Development Program (LDP) or for those who are considering developing one. We learned strategies and best practices that can be used immediately back on the job."
SK
Sally Koppy

"This program was excellent! In just two days I have a timeline for building our leadership development program, with all of the models, tools, and resources. What a great ROI! I will immediately put to use the Organizational Readiness Audit, which I can use to show the need for creating the leadership development program!"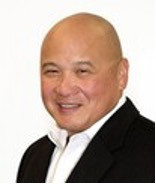 Corey Gin
"After successfully completing this program, and attending the International Conference & Exposition, I can confidently recommend ATD's programs to anyone in the training and development field."